I have been reading all 5 books of scriptures as my 2021 goal and most recently was reading how Moses took a rod from each of the 12 tribes with the name 'engraved' on each to determine who would be the priests...even tho the Lord had already decreed it...Aaron. The 12 rods were taken to the tabernacle and the rod of Aaron's not only bloomed buds, but also blossomed and bore almonds. All three stages of the rod at one time.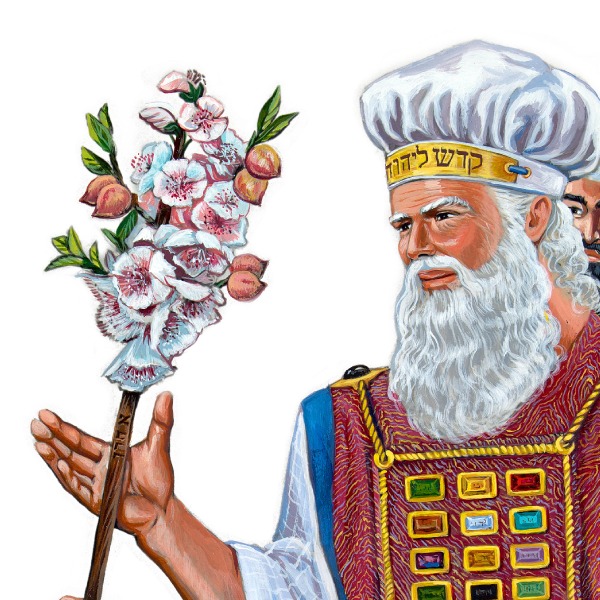 Last year for Robert's birthday I bought him a log that was supposed to grow mushrooms in a year but so far I haven't seen a mushroom at all...but then again, I am not going to eat a mushroom. After the dream I went out to check on the log...still nothing but here's the dream:
So last night after worrying all day about Marissa and that anathema person who has FINALLY filed divorce papers but wants custody of the kids, etc, etc., etc. I finally slip into sleep.
And what do I get? ...a dream! The setting initially was 3830 but at some point, it was Marissa's home. I had decided to go check out the log. But instead of mushrooms, I found that the log had burst forth with buckeyes. I brought the log into the house and as I was standing at the kitchen sink, separating the buckeyes from their sheaths, my mom passed by almost like an ethereal specter. I stopped what I was during, turning away from the sink and she disappeared. I called to Robert to come quickly. We stood backs to the sink, staring into space and suddenly my mom appeared again, more solidly this time.
I was SO happy to see her and suddenly Bonpapa was standing behind her. They both looked so good and so happy. Both were wearing what I was used to seeing them wear. Especially the blue outfit my mom had on, one that I have seen her wear in life. I showed her the log and we looked at it and she drew closer to me at the sink as I continued to separate the nuts. Mom didn't help but watched me with interest.
I asked her what she thought about the house today. She looked around and showed me her approval when suddenly I realized we had appeared in Marissa's kitchen. I asked if she knew about Marissa's situation and Mom spoke the first words. "Oh yes, we know. We have seen it. and it is awful that this has happened to our faithful girl." I asked if she was there for Marissa from beyond the veil. "Absolutely! We are all there for her. And we will be. And she and the boys will be fine."
There were tears on my face and joy in my heart and then she and Roger just walked off, or disappeared. More like they just faded into nothingness.
BUT I saw her. I was with her. I could nearly smell her. It was such a comfort to me. And now I hope I can remember this dream for those moments when Anathema's words and acts cause me to have a knot in my stomach. But I am so grateful that Marissa has had nothing but visits/feelings/sights from beyond the veil and have made her stronger.
She will be fine. The boys will be fine. A second testimony of this was given to me this morning and came from President Dallin H. Oaks' talk at October General Conference, Women's session:
In the midst of hardships, the divine assurance is always "be of good cheer, for I will lead you along. The kingdom is yours and the blessings thereof are yours, and the riches of eternity are yours" (Doctrine and Covenants 78:18). How does this happen? How did it happen for the pioneers? How will it happen to women of God today? By our following prophetic guidance, "the gates of hell shall not prevail against [us]," the Lord said by revelation in April 1830. "Yea," He said, "… the Lord God will disperse the powers of darkness from before you, and cause the heavens to shake for your good, and his name's glory" (Doctrine and Covenants 21:6). "Fear not, little flock; do good; let earth and hell combine against you, for if ye are built upon my rock, they cannot prevail" (Doctrine and Covenants 6:34).
With the Lord's promises, we "lift up [our] heart[s] and rejoice" (Doctrine and Covenants 25:13), and "with a glad heart and a cheerful countenance" (Doctrine and Covenants 59:15), we go forward on the covenant path.
It's been a while since I was given a dream that calmed me and instructed me. For this I am SO grateful.
Having shared this with Marissa, here's her reply:
Oh, mom. First off, I am so grateful that you were able to experience this gift. I know it is what your heart needed-you needed your mom and you needed to have your own encounter with her and bon papa. And secondly, I am grateful you shared it. It is a specific answer to maybe not prayers, because I'm not sure I officially prayed over it, but of my own inner ruminations. On one of my recent solo walks, I kept thinking about gunner and bonpapa, and kept wondering if they knew what was going on (although I definitely already know they know, it was more like a repeating mantra in my mind, or a repeating thought: to what degree did they know? How did bonpapa, who knew and loved hank, feel?, etc.). I found myself wondering what advice gunner would have for me, given all the hard things she went through in her life.
What a perfect reminder to me that as things start to ramp up and get serious, I have no reason to worry, or to feel powerless. My ancestors are here, as they have always been. My guardians are guarding. The power is mine. Come hell or high water, quite literally, I am fine because I have the foundation. If gunner says my boys and I are going to be ok, then doggone it, my boys and I will be ok. Are ok.
Thanks for sharing!
Love ya.
PS. still doing just fine.
BOY IS SHE A STRONG ONE, MY RIGHTEOUS DAUGHTER!